Quality Management
·
Kemptthal
Internship Qualitätssicherung (f/m/d)
Machen wir die Welt zu einem besseren Ort, einen leckeren Bissen nach dem anderen.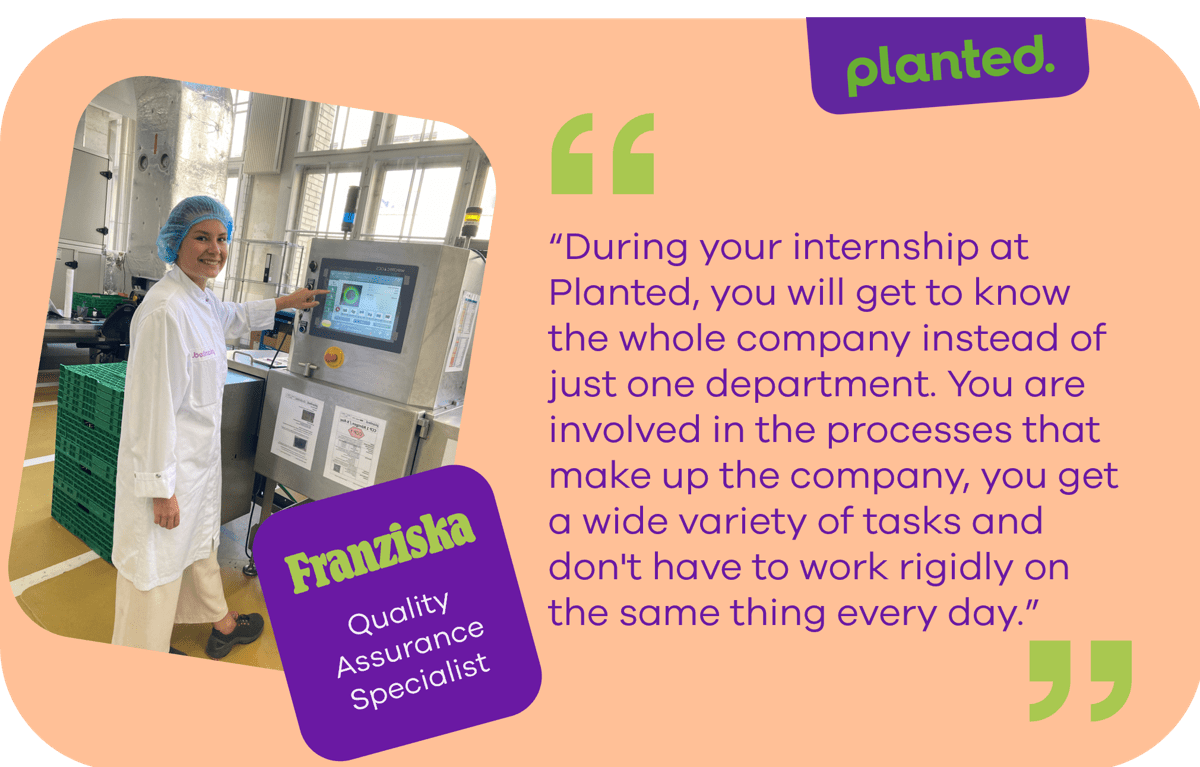 Wir sind Planted und wir haben Grosses vor – und dafür brauchen wir DICH!
Nach Jahren der Forschung wurde Planted im Juli 2019 als Spin-off der ETH Zürich gegründet. Unser Ziel ist es, die Welt besser zu machen. Mit einem revolutionären Plan: Biostrukturiertes Fleisch aus Pflanzen, das dem tierischen in Nichts nachsteht, mit einzigartigem Geschmack und authentischer Textur punktet und in Nachhaltigkeit und Gesundheit Kilometer vorauseilt!
Planted ist mehr als ein köstliches Produkt - es ist auch eine Einstellung. Wir wollen die Art und Weise, wie Fleisch wahrgenommen und konsumiert wird, radikal verändern und einen Wechsel vom Verzehr tierischer zu dem pflanzlicher Proteine anregen.
Wir bewirken Veränderung. Nicht nur, weil wir können. Weil wir müssen.  Bist du auch hungrig nach Veränderung? Dann sei mit uns Teil der «Tasty Revolution»!
Im Internship im Bereich Qualitätssicherung übernimmst du Verantwortung und erlebst hautnah wie Qualitätssicherung in einem schnell wachsenden Startup aufgebaut wird.
Deine Mission:
Du führst tägliche Qualitätskontrollen und Analysen durch

Du arbeitest aktiv an Projekten mit und übernimmst selbst die Leitung für Teilprojekte (z.B. Produktqualität, Mikrobiologie/Haltbarkeit, Sicherheit, …)

Du unterstützt das Team bei der Reklamationenmanagement und deren Beantwortung
Du unterstützt bei der Erstellung und Durchführung von Mitarbeiterschulungen im Bereich der Qualitätssicherung
Du planst und leitest wöchentliche Degustationen und wertest diese aus
Du bist erstellst, verwaltest und kontrollierst qualitätsrelevante Dokumente
Du pflegst die Artikeldatenfür unsere Produkte, sowie erstellst Spezifikationen und machst diese über Etiketten sichtbar
Du:
studierst Lebensmittelwissenschaften/-technologie oder Mikrobiologie (ETH/FH) oder hast eine abgeschlossene Ausbildung im Lebensmittelbereich
hast bereits erste Erfahrungen im Bereich der Qualitätssicherung und bei Auditierungen gesammelt
bist begeistert von der Arbeit mit Lebensmitteln, pflanzliche Fleischalternativen ganz besonders
hast ein starkes Qualitätsbewusstsein gepaart mit exaktem Arbeiten
arbeitest gerne im Team, agierst aber auch gerne selbstständig in deinem Aufgabengebiet
bist intrinsisch motiviert, den hohen Qualitätsansprüchen unserer Produkte gerecht zu werden
hast sehr gute Deutsch- und Englischkenntnisse in Wort und Schrift
kannst nach Vereinbarung unser Team für mindestens 6 Monate unterstützen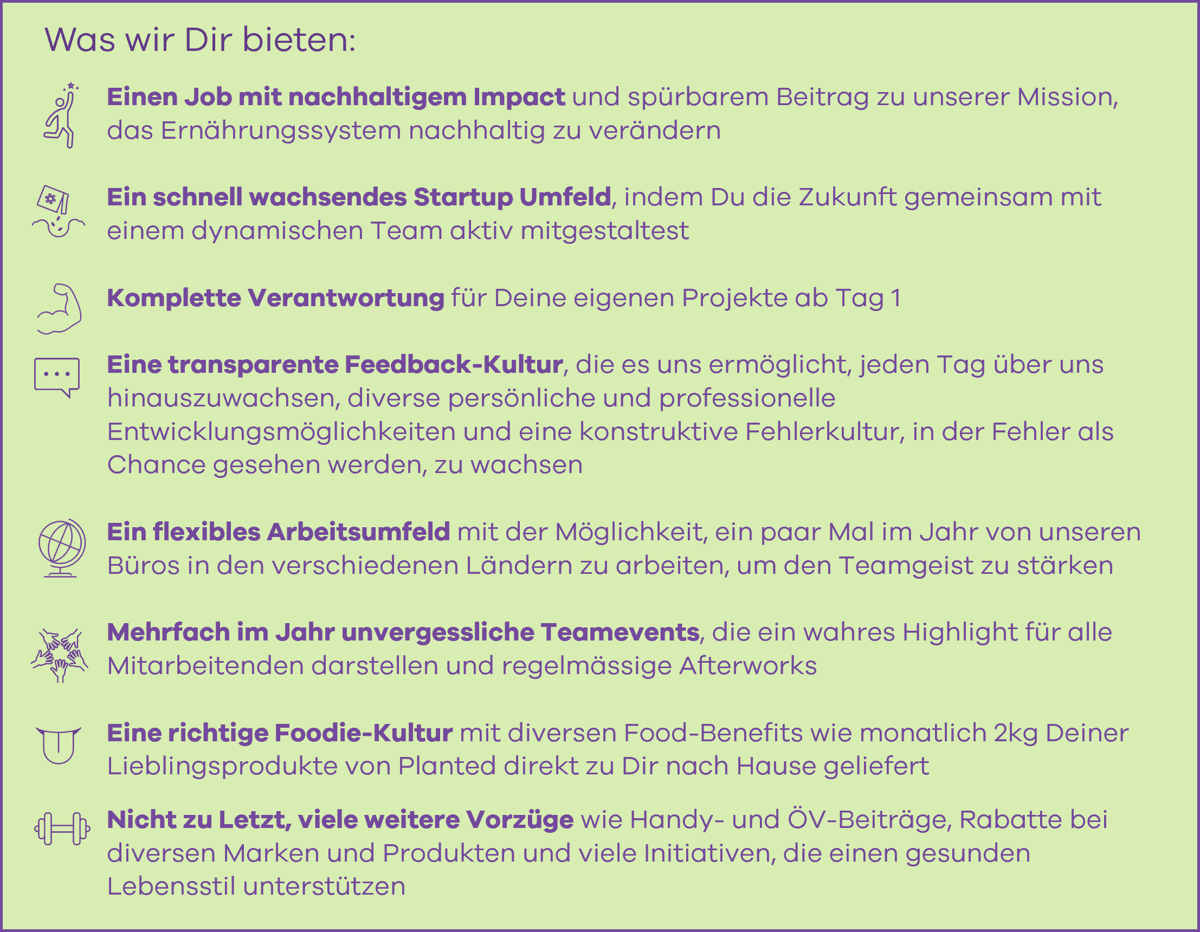 Wir freuen uns auf Deine Bewerbung. Gerne kannst Du ein persönliches Video beifügen, um uns einen ersten Eindruck über Deine Person zu verschaffen. Solltest Du Dich dafür entscheiden, Dich ohne Video zu bewerben, stellt das jedoch keinen Nachteil für Dich dar.
Bitte beachte, dass wir nur Bewerbungen berücksichtigen können, die direkt über das Online Jobportal eingereicht werden. Bei sonstigen Fragen steht Dir Alex vom Team Talent & Culture gerne zur Verfügung: alexander.guenther@eatplanted.com
Franziska, Christina und Giuliano vom Team Quality Management freuen sich, Dich kennenzulernen!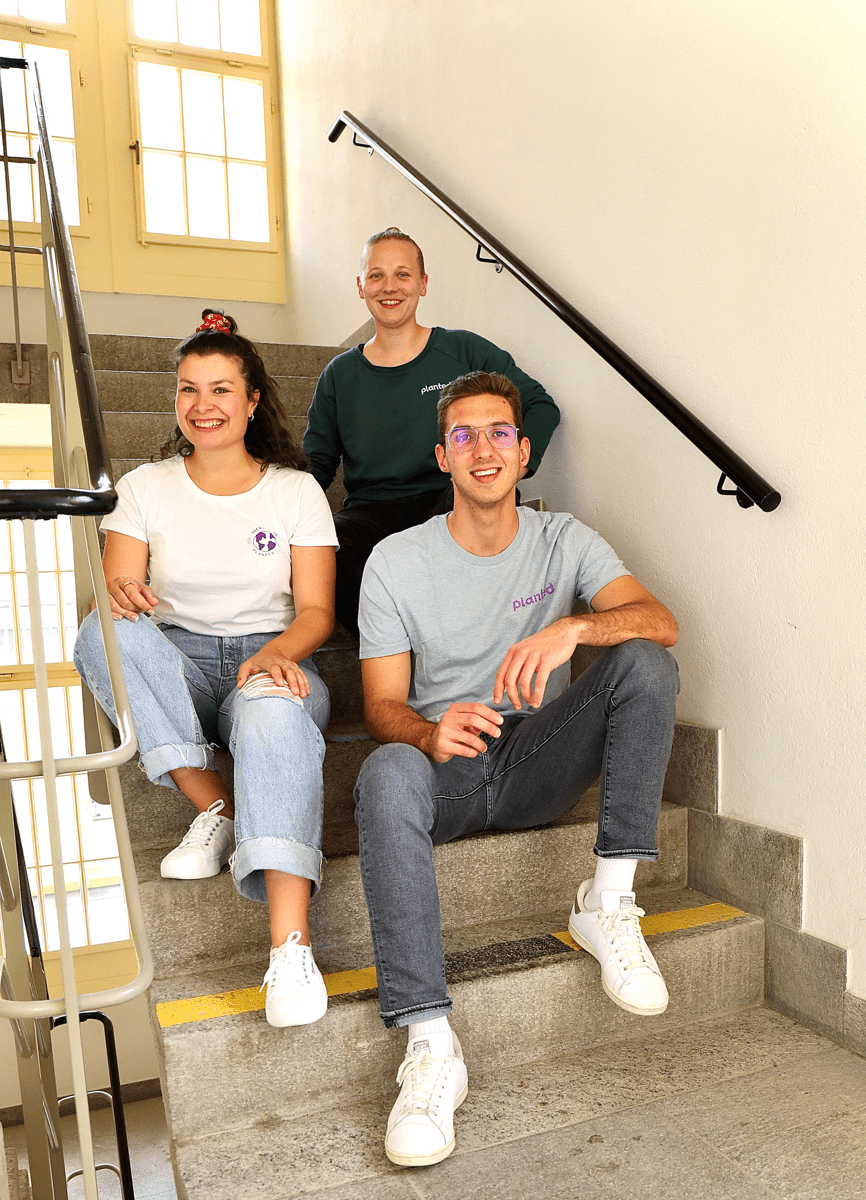 Department

Quality Management

Locations

Kemptthal
About Planted Foods AG
Planted produces delicious meat from alternative proteins, focusing on the perfect bite. Inspired by nature, the company pioneers a novel biostructuring approach that combines protein structuring and biotechnology. Using various proprietary technologies, Planted designs and structures alternative proteins in any size, shape, and fibrous texture and is convinced that biostructured proteins will outperform animal meat in the future in terms of taste, sustainability, health, efficiency and price. Planted is committed to using only clean and natural ingredients and no additives in all its products - making it a healthy and sustainable option for all. Truly better than animal meat.


Quality Management
·
Kemptthal
Internship Qualitätssicherung (f/m/d)
Machen wir die Welt zu einem besseren Ort, einen leckeren Bissen nach dem anderen.
Loading application form